A Level 2 student said a book we read  was "so fun" he had his Mom run out this weekend to buy the sequel. He gleefully informed the teacher he had already gotten to chapter 10 by Monday!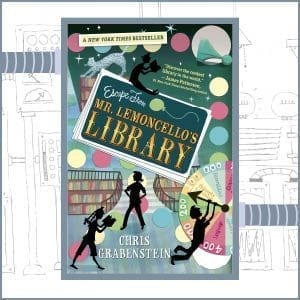 What book made the student so excited? Escape from Mr. Lemoncello's Library,  by Chris Grabenstein, an exciting book Level 2 students read as a class.
At Triad, personalized education is an important component to the classroom.  You may ask you self, "If everyone is on different reading levels, why focus on the same book?".
For three main reasons:
Continuity -Â – all the children read the same book in order to engage in collaborative assignments, like reports, games, and creative writing apply to the book.
Group experience – this supports Triad's SEL approach, in which children support each other and are able to engage in shared insights.  This facilitates discussions to deepen the understanding of the story, it's themes and characters.
Enjoyment! – all books for the Literary Studies are carefully chosen using a criteria that includes:

First in a series  – this introduces children to new books to encourage reading at home.
Developmentally appropriate content - Triad students may be able to read advanced vocabulary, but may not be able comprehend the   complexities of a high level story.
Enjoyable story – reading should be FUN!