Our Story
Triad started out of necessity. A parent with two gifted children whose needs were not being met through a traditional school and a teacher who wanted to give more to her students.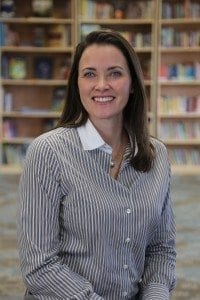 Yvonne Blinde
Founder and Director
I knew my son was a smart kid but he wasn't "that†kid. In retrospect, and after reading too many books on the subject, I now see it. I now realize a gifted child is more than their academic performance. My son started showing "symptoms†before kindergarten. Things came to a head in first grade. I didn't know how to help him or who talk to. Who wants to hear about "problems†that arise from you child being "too smartâ€. Once I started opening up and talking to people in the community I heard a repeating story in discovering a gifted child. For some, like myself, this is a trying time. Some parents relish the thought their child is special and extremely smart. It's almost as they wear it as a badge of honor in good parenting. I didn't feel that way. I felt panic. How was I to help my child who was unhappy and struggling. I looked at the school for help. They were indifferent. I then looked into a county funded program that sounded promising. On the surface it sounded perfect but as many state/county/federal funded programs the people running the program hands are tied by red tape, empty promises, and overcrowding. Then my younger son started showing "symptoms†similar to my older son. He was too young to be accepted into the county program and the current school wasn't cutting it and by previous experience they didn't seem to care to come up with a solution. This time around I started looking into homeschooling. The thought of this responsibility scared me. I started talking to his current teacher about options. She was very patient in listening to me vent my frustrations about the situation. In the end the solution was to work together to open a school.
We based the school off her knowledge of education and what I felt my children needed in a school. It has been a rewarding undertaking. My children are receiving a wonderful education. They are happy and engaged at school.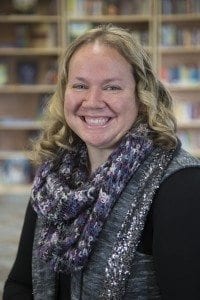 Julie Power
Founder, Director, Teacher, Level 1
Education/Certification: NV Cert., M.A. Ed.
After obtaining my Bachelor's degree in Business Administration, I pursued my Master's degree in Elementary Education. While working on my degree, I spent seven months teaching English in China to 7th and 8th grade students. Not only did this experience shape me as an educator, but also as an individual. Upon my return to the United States, I completed my student teaching in Kindergarten and immediately transitioned into a full time teaching position. Upon completion of my Master's degree, I worked at a private school as a teacher for three years before joining the Triad team.
Since 2007 I have been involved with Kids University, a University of Nevada summer program. My first five years I worked as the On-Site Coordinator, orientating, managing staff and overseeing up to 300 2nd-8th grade students each week. I interacted with parents regarding discipline and with teachers regarding their curriculum. The last two summers I worked as the assistant program coordinator, responsible for overseeing all Kids University day to day operations.
While pursing my master's degree, I completed an internship with Washoe County School District's Communication office. I researched and participated in creating a new mission statement for the school district. I also shared in creating a new framework for the district organization. I was honored to participate in the district-wide push to get dropout high school students back in school through the "Door to Door†program.
I am currently pursuing my Ph.D. in Gifted Education from the University of Connecticut. I believe continued education is invaluable and strive to be a lifelong learner.